History and culture | Practical information | Events and festivals | Guide on restaurants
Events and festivals in the Czech Republic.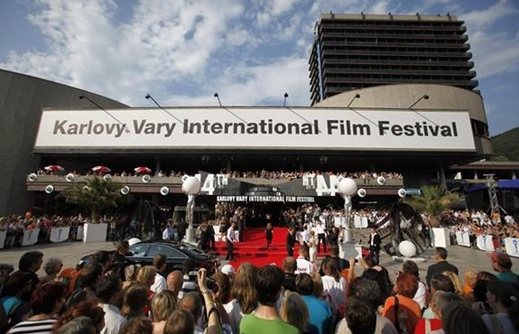 The Karlovy Vary International Film Festival is a film festival held annually in July in Karlovy Vary (Carlsbad), Czech Republic . The Karlovy Vary Festival is one of the oldest in the world and has become Central and Eastern Europe's leading film event. The Karlovy Vary IFF presents annually for the first time in the Czech Republic more than 200 new films from the whole world. The festival is open to the public and is visited by thousands of young people. The film festival is held annuallyin July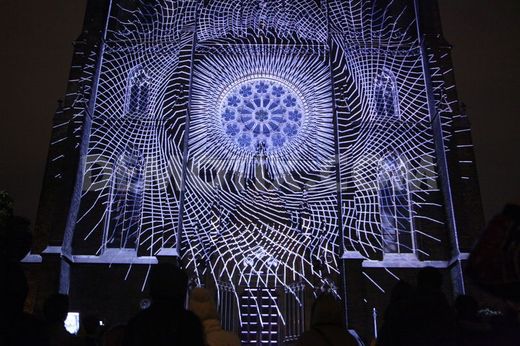 SIGNAL Prague Light Festival is the largest showcase of light art and emerging technologies in the Czech Republic. It is also the most-visited cultural event. Its first edition attracted almost 250,000 visitors. SIGNAL turns the public spaces, squares, streets, and parks of Prague, into a giant and shining gallery. The festival offers technologically advanced light installations, including many interactive ones, as well as large-scale video mapping projections. The light festival is held annually in October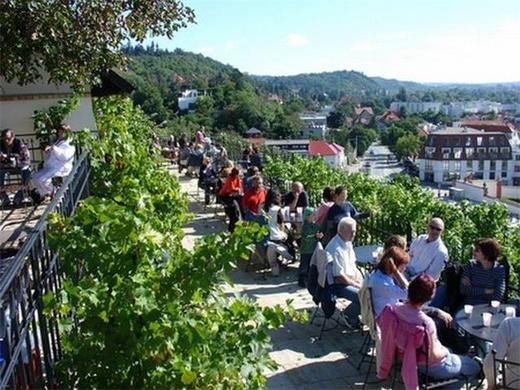 Wine Festivals
During wine harvesting season, various wine festivals are held throughout the country. The celebrations involve food, music, dance and tasting of wines, especially the region's speciality – Burcák, a sweet and potent wine, which is only partially fermented. In late September, Vinohradské vinobraní, the largest wine harvesting celebration takes place in the Vinohrady district. The wine festival is held in June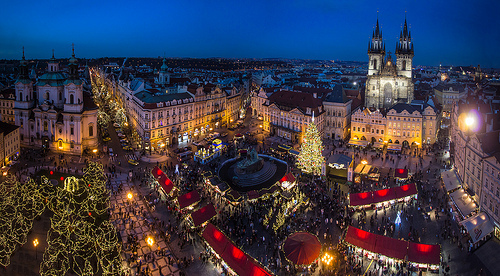 Christmas and New Year
This is when Prague attracts most of its tourists. Many enjoy discovering the beautiful city's history whilst it is covered in snow. Parties and celebrations go on throughout Christmas until the New Year. A Christmas market is held in the Old Town Square. Also, the International Festival of Advent and Christmas Music is held during this period. Chrasmas markets begin on the first week of December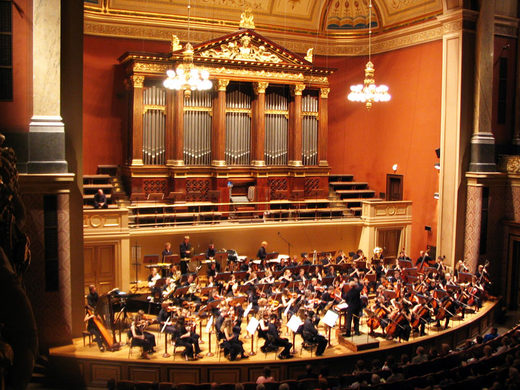 The Prague Spring International Music Festival was born in 1946. It is an annual music festival with the participation of top soloists and orchestras from all over the world.
It is the biggest Czech music festival of classical music. Performances are held on several places through the city. Most of the concerts are held n the Municipal House (Smetana Hall) and in Rudolfinum (Dvorak Hall). The music festival is held in May-June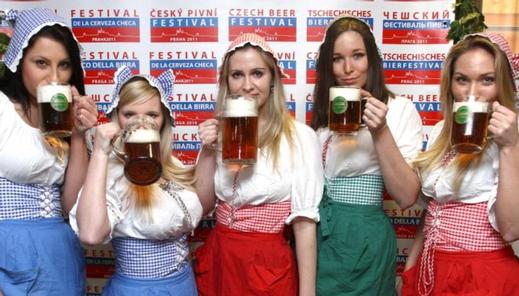 Czech Beer festival. Breweries come from all over the Czech Republic to present their golden local liquid at this, the largest gasronomic event in the Czech Republic. Expect beerr-hall seatin in big tents, live music and Czech junk food. Beer festival is held in May