History and culture | Practical information | Events and festivals | Guide on restaurants
Guide on restaurants in Prague
Are you looking for outstanding Prague restaurants to try the taste of typical Czech cuisine? We bring you a selection of restaurants all over Prague that are worth your visit because of their delicious food and friendly service. Restaurants that you will love.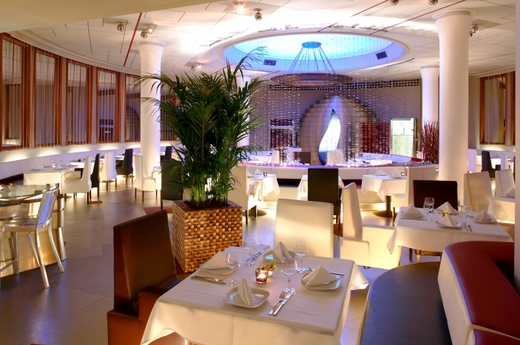 Como Restaurant
COMO is a large stylish restaurant with a lively vibe, situated in a prominent position on Wenceslas Square in Prague.
From inside the restaurant, diners look out over Wenceslas Square through huge floor-to-ceiling windows. Or opt to sit on the terrace, which is open all year round for the square's finest al fresco dining. COMO offers a Mediterranean menu with the addition of fine Czech specialities. And the food is delicious, sea fish for example is sourced fresh, not frozen.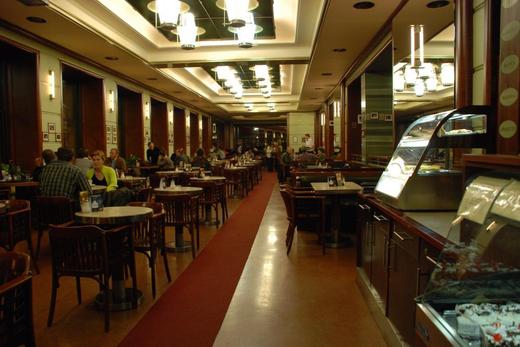 Kavárna Slavia
Café Slavia is a traditional cafe in the historical centre of Prague that offers Czech and international cuisine. The menu includes salad, fish and meat specialities The history will be around you; the National Theater, Charles Bridge and the Prague Castle. You can see these sights from your table enjoying a cup of hot coffee or a glass of good wine. Everyday between 17-23 a professional piano player is on stage with live music for you.

Restaurant Parnas
Let us invite you to the Restaurant Parnas which is part of the complex Café & Restaurant Slavia a. s. You can dine here by candles and enjoy the view of the Moldau river, Petrin, Charles Bridge and the Prague Castle. There is Czech and International cuisine and also flambéed dishes. You can taste a wide variety of Moravian and International wine. The pleasant atmosphere is underlined with romantic piano music played by pianists.

Alcron Restaurant
Alcron Restaurant in the Prague hotel Radisson Blu has been awarded the Michelin star in this year's issue of the Michelin gastronomy guide. It is historically the first Michelin award won by a Czech restaurant . Alcron Restaurant in Prague is located in the Radisson Blu Alcron Hotel in Štěpánská Street, and it is furnished in the Art Deco style, as well as the rest of the hotel Historically, Alcron served as a meeting place of celebrities, foreign visits, as well as a place for signing strategic contracts.


Mlynec Restaurant
Mlynec Restaurant is set in a stunning location by the Vltava River in the very centre of Prague, next to and overlookingCharles Bridge.
Mlynec presents a wonderfully balanced international menu, using fresh local and seasonal ingredients wherever possible.
The atmosphere at Mlynec is elegant and sophisticated, with refined service, but waiters will ensure you feel welcome and comfortable. Outside on the terrace where many choose to dine in the warmer months the view takes your breath away. You are seated right by the magnificent Charles Bridge and the Old Town Bridge Tower.

Pivovarský dům
Immediately after its opening in 1998, this midcrobrewery and restaurant became a real hot spot. The microbrewery – dominating the restaurant interior – offers minimum of 8 kinds of beer. Try Štěpán, Czech style classic lager, dark and light, or some specialty beers you will not find elsewhere, such as coffee beer, wheat beer (Weizen), sour-cheerry beer , nettle beer, banana, "Šamp" – a beer champagne, and/or "Black Hill – a beer aperitif. We offer the best of the traditional Czech cuisine. Beer is also used in some of our recipes – from the starters to desserts.