IIHF Ice Hockey World Championship 2015.
Tickets and Venues information.

The Ice Hockey World Championship is the annual men's ice hockey competition, which involves sixteen teams.The IIHF Ice Hockey World Championship 2015 will be hosted by Prague and Ostrava. The 16 teams are divided into two groups for the Preliminary Round. The top-four ranked teams of each group advance to the quarter-finals that will be played cross-over.
Tickets for 2015 IIHF Ice Hockey World Championship

There are different options for ticket packages IIHF Ice Hockey World Championship you can choose from.
DAY PACKAGES - Day packages include tickets to all games played on a particular day. Prices: from €70
SINGLE-GAME TICKET - Fans to buy this type of ticket can only attend one particular game. Prices: from €25
---
Hosting Arenas of IIHF Ice Hockey World Championship 2015
Prague - O2 Arena
Capacity: 17500

How to get there:

Subway: Line B to station Českomoravska.
Tram: station Multiarena Praha.
Car: 50° 06.191 E 14° 29.658

Prague O2 arena is located in north-eastern Prague, approximately 10 km from the city centre. It was built in time for the 2004 Men's World Ice Hockey Championships and since that time it has welcomed over 600,000 people every year.

In addition to the standard auditorium, the O2 arena offers non public floors for skybox and club seat tenants. It also features business areas with necessary facilities, a number of lounges, restaurants and bars along with seminar facilities, press conference rooms and congress halls.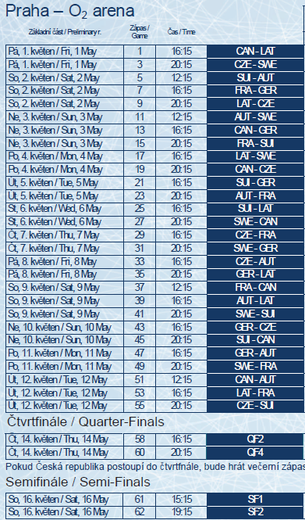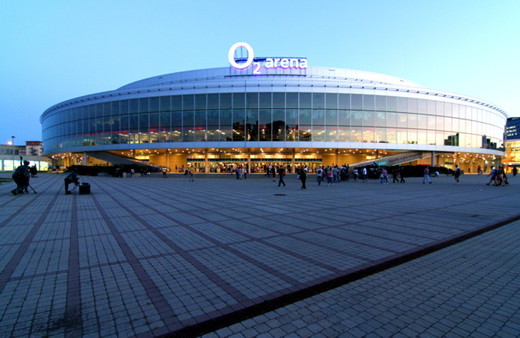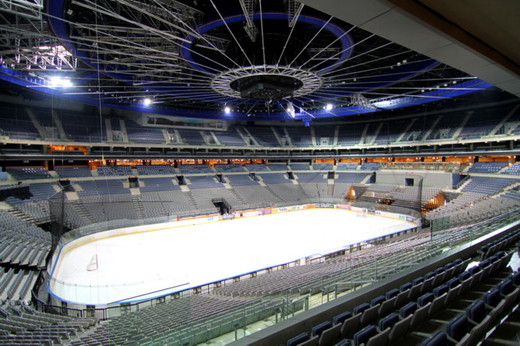 ---
Ostrava - CEZ Arena
Capacity: 9400

How to get there:

Tram station: Sport arena.
Car: 49°48'17.71"N 18°14'54.42"E

Ostrava CEZ Arean is one of the landmarks of Ostrava was completed and officially opened in 1986.

During its existence CEZ Arena has become a major sport - a cultural center and a popular venue for national, European and world championships, concerts biggest music stars, sports tournaments and other popular events.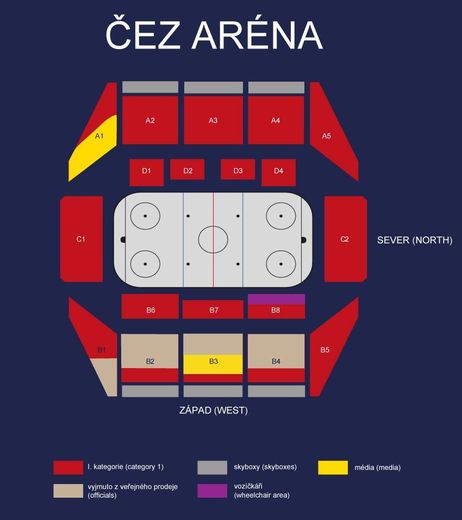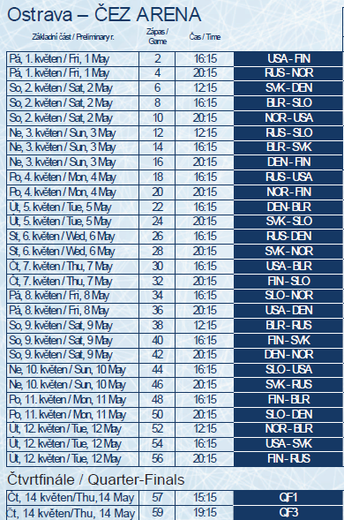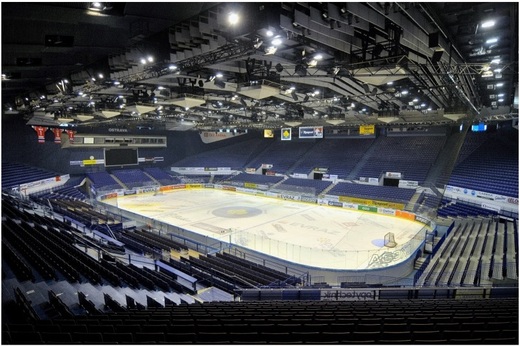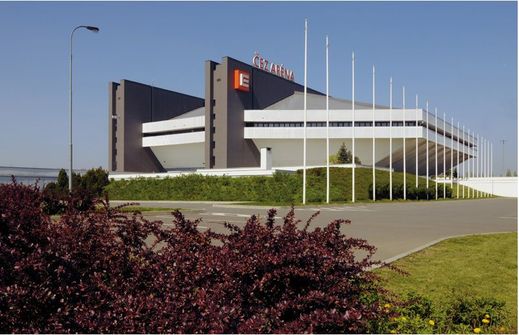 Send a request for Tickets for 2015 IIHF Ice Hockey World Championship