Best Europe Tour packages from Prague
09/01/2015
One of the main advantage of Prague is its geographical location. It is not without a doubt called "The heart of Europe". So while visiting Prague you have a uniqe possibility to have a one-day trip and enjoy the world's most famous and worth visiting cities such as Dresden, Berlin, Vienna, Krakow, Budapest and Nuremberg.
Our DMC company Europa Stratour will do everything to make your trip comfortable and memorable. We can offer a wide variety of uniqe and best price europe tour packages for tourists from America, Asia and Middle East.
Best destinations to visit from Prague.

Berlin
Berlin is a city of art, artists and more than 170 museums. Berlin is not only the capital city of Germany but at the same time the biggest city of the Federal Republic As capital city, Berlin has a very turbulent and diverse past, which can be seen and felt even today at many places in the city. Berlin has had a more wrenching history than most cities on Earth. It's been ravaged by war, enslaved by fascism, bisected during the Cold War, and rejoined at the fall of the Wall. Out of such chaos has grown a city that's adaptable in the extreme. Berlin is also a place of incredible beauty in its forests, rivers, and historical sites. Culture blossoms everywhere, and dining is an international smorgasbord. You'll find any version of Berlin you envision and, in the process, perhaps find a new version of yourself.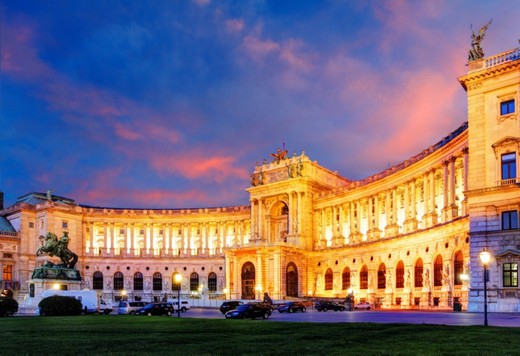 Vienna
Vienna is an ideal-typical European city similar to Barcelona, London, Milan, Paris or Rome, but unlike the others it is very compact and easy to negotiate.
Vienna is referred to by many as a unique onion, with each of the urban layers surrounding the oldest historic center being equally important to the overall flavor of the city. The Austrian capital therefore embraces all the traditions of a European city, from Roman foundations through to Gothic, Baroque and Historicism. You will certainly enjoy this city of elegance, fashion and history.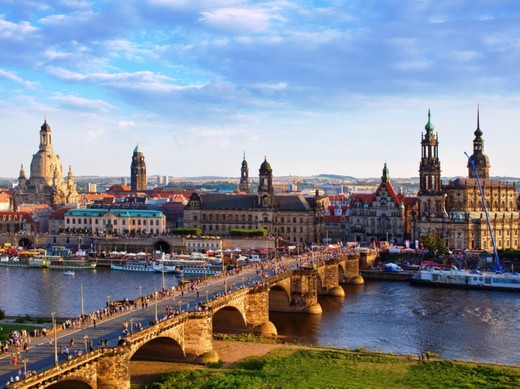 Dresden
Dresden is the capital city of the Free State of Saxony in eastern Germany. Today, with a population of just over half a million, it is a thriving city as part of a reunited Germany.
So take a few days and allow yourself to be caught up in this visual and cultural feast. We promise that Dresden's world-class museums will mesmerise you, its riverside beer gardens relax you, and its light-hearted, almost Mediterranean, disposition, charm you.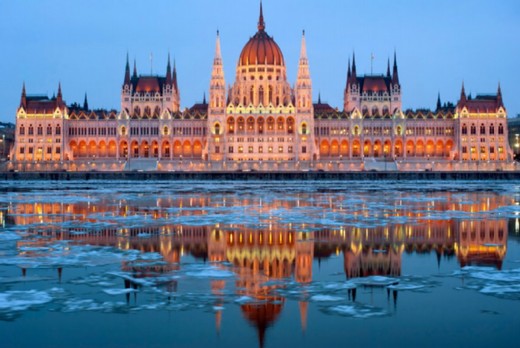 Budapest
Budapest—a city of thermal baths, cafés, striking turn-of-the-century architecture, and most of all, a city of the Danube, "whose gentle waves," according to the great Hungarian poet Attila József, "embrace past, present, and future."
Straddling the wide river, which separates hilly Buda from level Pest, the Hungarian capital offers one of the most striking metropolitan panoramas in Europe. Budapest is a city of music.
Long hidden behind the Iron Curtain, Budapest is rightfully regaining its reputation as one of the most vibrant capitals of central Europe.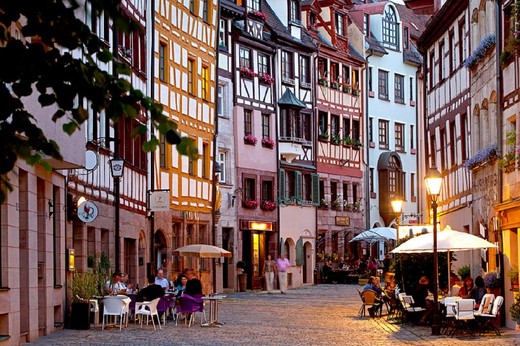 Nuremberg
Discover a truly extraordinary place: beautiful and prosperous medieval walled city, center of the Holy Roman Empire, cradle of the German Renaissance, Temple City of the Third Reich, and home to both the Nuremberg Nazi Rallies and Nuremberg Trials. The guides will show you where German Emperors were crowned, where saints are buried, where the most famous and talented German artisans in history created awe-inspiring works and where the colourful and lively markets have taken place for almost 700 years. You can spend days exploring the enchanting Old Town with its fantastic regional food and drink and the greatest Christmas Markets in Germany.
---
You can send us your request and we will prepare the best tour package for your group with visiting the main attractions and places of interest in these magical cities.
EuropaStar Event&Travel is a leading incoming DMC in Czech Republic and we will make you sure that you'll enjoy your stay and will remember it for the whole life.